Our Team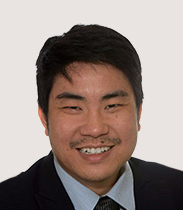 Dr Christopher Tan – BDSc(Hons)(Melb)
Dr Tan graduated from Melbourne, Australia in year 2007. He has previously been working in the public sector, gaining experience in various aspects of general dentistry. Since returning to Singapore, he established himself in Toa Payoh as a caring and confident dentist for the past seven years. He enjoys all aspects of dentistry, with particular interest in orthodontics and implant dentistry. He loves spending his free time trying new food, travelling and playing football.
Dr Tham Kar Yeng – BDSc (Hons)(Melbourne)
Dr Tham graduated from Melbourne, Australia, where she obtained multiple awards as the top of her cohort. She gained experience from treating patients in the rural areas of Australia, prior to moving to Singapore in 2009.
She believes in preventive care and educating patients from young, so that they are able to maintain good home care and minimize the need for invasive dental treatments. Tailoring her treatment according to her patients' oral health care needs is also her priority. She practices general dentistry, with special interest in geriatric dentistry. Outside of dentistry, she enjoys travelling and spending time with her family.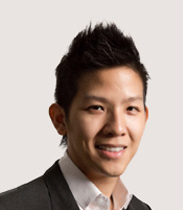 Dr Anthony Tay – BDSc (Melbourne)
Dr Anthony Tay received his Bachelor of Dental Science from the University of Melbourne, Australia. As a general practitioner, he delivers a comprehensive range of dental services from family dental care, orthodontics (braces) to implant dentistry, with special interest in composite rehabilitation, restorative dentistry and minimal intervention dentistry. He treats his patients with gentle care and finesse – just like how he will treat his loved ones.
Dr Tay is heavily involved in continuing dental education for his profession and his peers. Besides frequently attending courses, workshops and seminars locally and worldwide, he also lectures actively within Singapore and in the region, focusing on the topic of dental esthetics. Apart from teaching, he takes on active roles in dental societies and associations, to organize courses and share dental knowledge with the profession. When he does finally have some free time, he enjoys football and arts appreciation.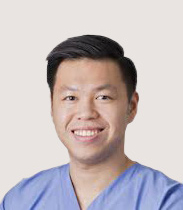 Dr Brian Lum – BDS(Otago)
Dr Brian Lum graduated from the University of Otago in New Zealand. Since graduation, he has worked for both public and private sectors, exposing himself to the various field of dentistry.
Dr Brian practices aesthetic dentistry, encompassing veneers, crowns, bridges and cosmetic whitening as well as family dentistry, providing routine dental care to both adults and children. He also has a strong interest in performing root canals and is currently pursuing his Masters in Endodontics at King's College London.
Dr Brian is friendly and patient, and believes in spending time listening to patient's concern before performing any necessary treatment.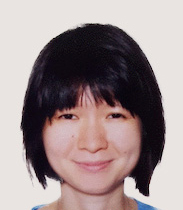 Dr Tan Yee May – BDS (Singapore)
Dr Tan completed dental school at the Faculty of Dentistry, National University of Singapore (NUS), in November 2011. She adheres to strict infection control protocols and provides a wide range of dental treatment such as scaling and polishing, fillings, and simple extractions, seeking to provide optimum comfort to her patients whilst ensuring that her patients' needs are met.
Largely more reserved and quiescent a human being, she finds joy in curling up in a beanbag with a good book or movie during her spare time. She is also much fond of animals and has a keen interest in fine art as well.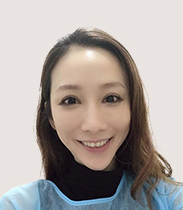 Dr Jade Foo See Theng – BDS(University of Newcastle Upon Tyne, UK)
Dr Jade graduated from UK and was previously working in rural Malaysia for four years, providing the residents there with much needed dental care. She is experienced in many aspects of dentistry and treats her patients with care and patience. She has special interest in children's dentistry. Constantly seeking to expand her knowledge in the field, she often attends courses locally and abroad. Her hobbies include baking, cooking, travelling, dancing and yoga.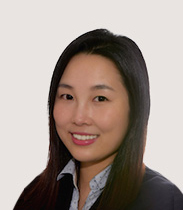 Dr Zhu Tingyun – BDS Hons (Ireland)
Dr Zhu Tingyun graduated with Honours from the National University of Ireland, where she obtained several prestigious scholarships such as the Dr. H. H. Stewart Scholarship for Dentistry and the Undergraduate Scholarships of College of Medicine and Health.
Dr Zhu gained experience from treating patients in the Cork University Dental Hospital, Ireland before returning to practice in Singapore. She practices general dentistry with special interests in Oral Surgery, Dental Implantology and Orthodontics.
Continual Professional Education has always been important to Dr Zhu, and she is an active attendee of CPE Programmes and Conferences. She has also recently obtained her accreditation in the National Dental Examination Board (NDEB) of Canada.
Dr Zhu strives to provide patient-centered dentistry for all her patients in the hopes of making dentistry a pleasant experience for everyone.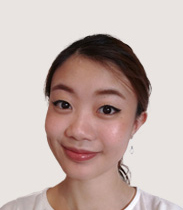 Dr Nadine Gan Li-Mei – BDS (Singapore)
Dr Nadine Gan received her professional training from the National University of Singapore. Since graduating, she has honed her skills in multiple public institutions. She began her career in Singhealth polyclinics and was promoted to dental officer in charge. Subsequently, she moved to Tan Tock Seng Hospital and learnt to manage medically compromised patients.
Dr Gan believes in holistic dental care and is interested in all disciplines of dentistry. She strives to provide painless, quick but quality treatment and hopes to reach out to patients fearful of dental therapy. These include children as she maintains that lifelong good oral health begins from attaining awareness at a young age. To develop these skills she has been trained in School Dental Services and Health Promotion Board. She has also spent time working under Autism Resource Centre, Pathlight School. Dr Gan has also worked in SAF, where she refined her abilities in extractions and surgery.
Dr Gan has always been in love with art and this translates into her work. She holds the opinion that Dentistry is both an art and a science. She hopes to bolster the confidence of her patients by providing aesthetic dentistry. She thus seeks to continuously educate herself in this aspect by learning more advanced care such as implants and braces.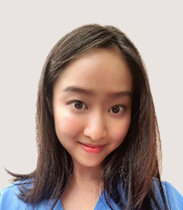 Dr Sharona Ngaserin Ng – BDS (Singapore)
Dr Sharona Ng graduated from the National University of Singapore in 2014 with a Bachelor's Degree in Dental Surgery.
After graduation, she gained clinical experience in the Public Health sector by working in the Polyclinics, School Dental Services, Health Promotion Board, and Khoo Teck Puat Hospital.
She is a caring, gentle, and patient dentist who enjoys scaling and polishing, gum treatment, fillings and extractions. She is welcoming of patients who are anxious about any aspect of dental treatment, and she strives to ensure safe and thorough treatment to all her patients.
Outside of work, Dr Sharona loves spending her days with her family, and hiking in nature. She also practises yoga and mindfulness.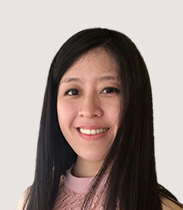 Dr Teh Sue Wah – BDSc (UWA)
Dr Teh graduated from the University of Western Australia. She is friendly, caring and passionate with her work. She aims to provide comprehensive dental care for her patients, as well as build good rapport with them. She practices general dentistry with keen interest in cosmetic dentistry and oral surgery. Outside work, she enjoys food and travelling.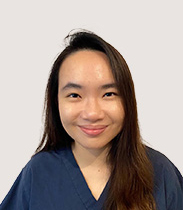 Dr Regina Lim – BDS (Singapore)
Dr Regina Lim graduated from the Faculty of Dentistry, National University of Singapore and had served in the public sector prior to private practice. She previously worked in the National Healthcare Group Polyclinics and Singhealth Polyclinics, delivering primary dental care to the community. She also gained a lot of experience working with children and young adults during her service with the School Dental Services and the School Dental Centre, Health Promotion Board. During her time at the National University Hospital and Khoo Teck Puat Hospital, Dr Regina treated a variety of patients with complex restorative and oral surgical treatment needs. Dr Regina believes in putting patients' interests first and strives to deliver appropriate care and treatment. She hopes to provide a comfortable experience for all of her patients, and is fluent in
English, Mandarin and Hokkien.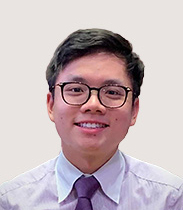 Dr Hewett Tan – BDS (Adelaide)
Dr Tan graduated with a Bachelor of Dental Surgery from the University of Adelaide. During his training in urban and suburban/rural areas in Australia, he has obtained numerous clinical experience in various aspects of dentistry and across different demographics, ranging from the homeless to the young and old.
Dr Tan strives to understand the patient's concern at each dental visit and will work hand-in-hand with them to provide a good and pleasant outcome with every treatment.
To further improve his skills and knowledge, Dr Tan attends courses and seminars to keep updated with new technology and research in the dental field to provide more holistic treatment care.
During his free time, Dr Tan likes to play tennis and catch up on Kdrama series on Netflix.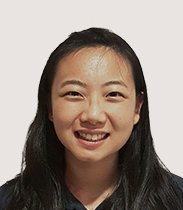 Dr Ting Yang Gin – BDENTSc (Dublin, Ireland)
Dr Ting Yang Gin graduated with Honours from the University of Dublin (Trinity College Dublin) and is a member of both the Singapore and Irish Dental Associations. She keeps up to date by attending continuing professional education.
Dr Ting is committed to treating the patient and not just the disease. She is passionate about oral health education and hopes to put out any fears of coming to the dentist. She practices general dentistry, and is keen on minimally invasive dentistry.
Dr Ting is also a big foodie and coffee lover. She enjoys running and a game of tennis.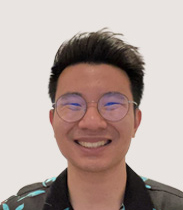 Dr Brendan Foong – BDS(Adelaide)
Dr Brendan Foong graduated from the University of Adelaide, Australia, where he had been building up his skills by providing treatment in the public sector. He has had the opportunity to gain a diverse amount of clinical experience as he had been able to train in both metropolitan and rural clinics, interacting with patients from various backgrounds.
Dr Foong is a personable and caring dentist who enjoys connecting with his patients and providing the most positive dental experience and highest level of care for them. He practices general dentistry and has a particular interest in oral surgery and aesthetic dentistry.
In his free time, Dr Foong enjoys keeping active in the gym and hunting for new food places to try.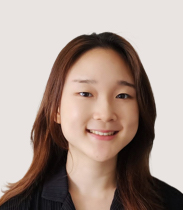 Dr Park Jungyoon – BDentSc (Dublin, Ireland)
Dr Jungyoon Park graduated from University of Dublin (Trinity College Dublin) with honours. She has been living in Singapore since primary school before pursuing her studies in Ireland, where she gained clinical experience in various fields of dentistry, participating in the care of many complex cases. She decided to come back to Singapore to practice, where she better understands the local culture and, more importantly, patient dynamics.
She understands the fast-evolving nature of dentistry, and thus constantly expand her professional knowledge and skills to stay on top of the new treatment methods and evidence to provide the best possible care to her patients.
She understands that a visit to a dentist can be worrying and intimidating for many people. She always greets patients with a smile and fully empathizes with the patient and their concerns, while taking time to fully explain the treatment plan to her patients so that they can make fully informed choices. Patient well-being is her upmost priority and puts her every effort into making each dental visit as comfortable as possible.
In her free time, she enjoys playing tennis, swimming and watching movie.